ATLAS
Aggregated Trade, Logistics And Supply-chain
Video
Design Principles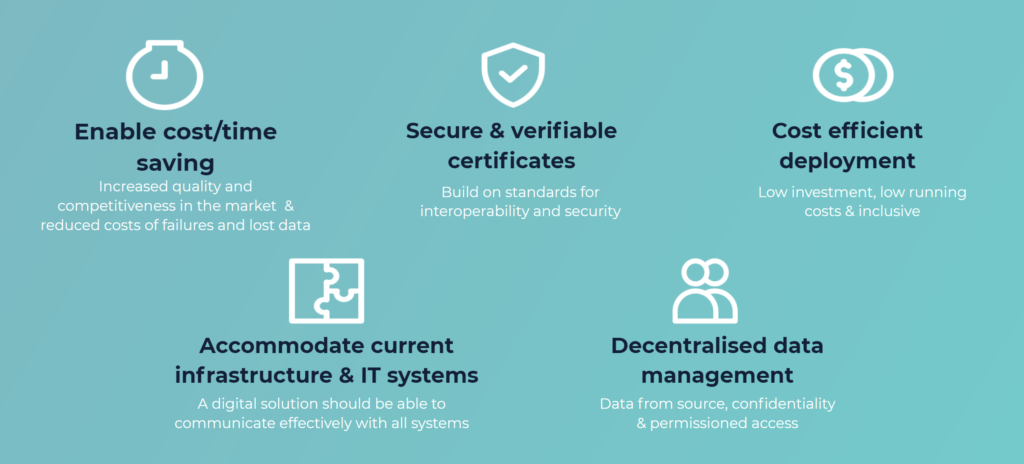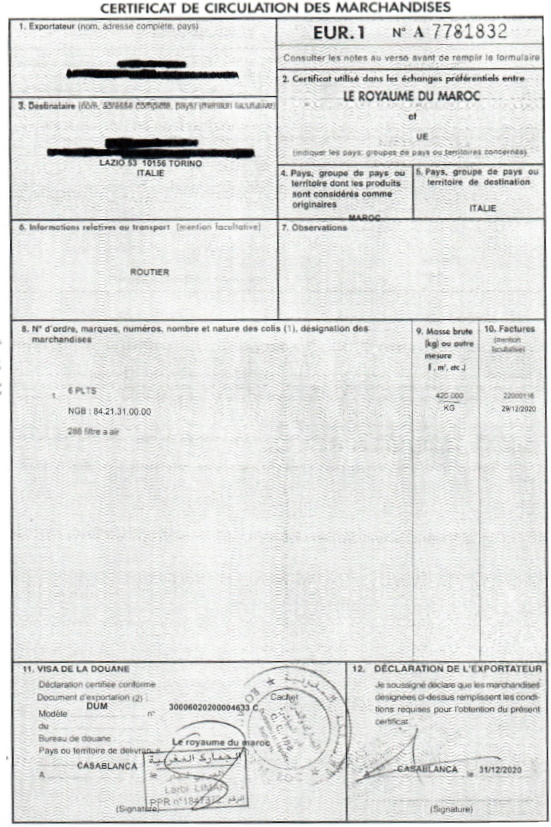 Roadmap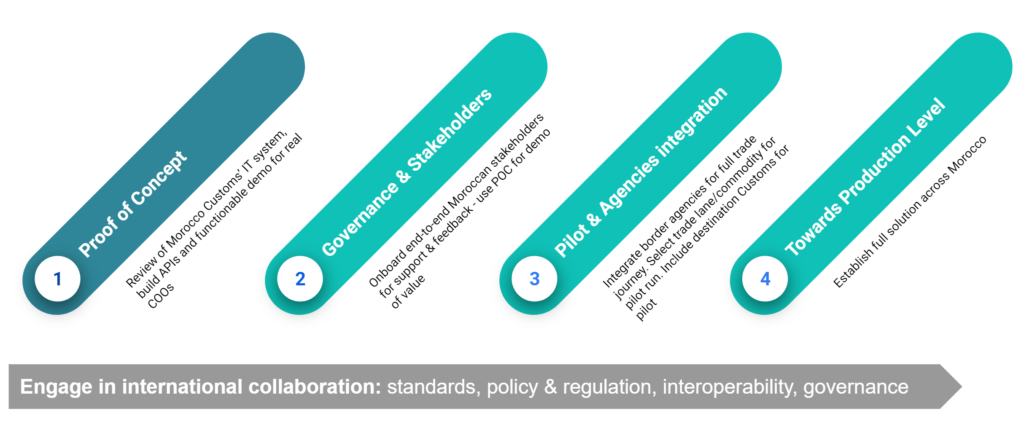 Reference Architecture
ATLAS aims at improving the efficiency, transparency, interoperability and trust of international trade by means of digitalization of processes using Digital Twins and decentralized technologies. The Reference Architecture, Reference Governance Model, open APIs and standard formats underpin ATLAS. While primarily focused on B2G and G2G processes, ATLAS also pursues seamless integration with private sector platforms. The ATLAS Reference Architecture is structured around three different viewpoints:
The Technology / Platform Viewpoint focused on functional decomposition of the system into components which interact in the context of a decentralised architecture. At this viewpoint different planes appear: Application, Core ATLAS, Business Platform, DLT and ID.
The Business / Stakeholder Viewpoint describes the role and functionality provided by different stakeholders and/or its functional decomposition. ATLAS aims at integrating with existing IT infrastructure following the principle of Data at the source.
The Information Viewpoint, which focuses on the semantics of the information and the structure and content type of the linked data supporting Digital Twins.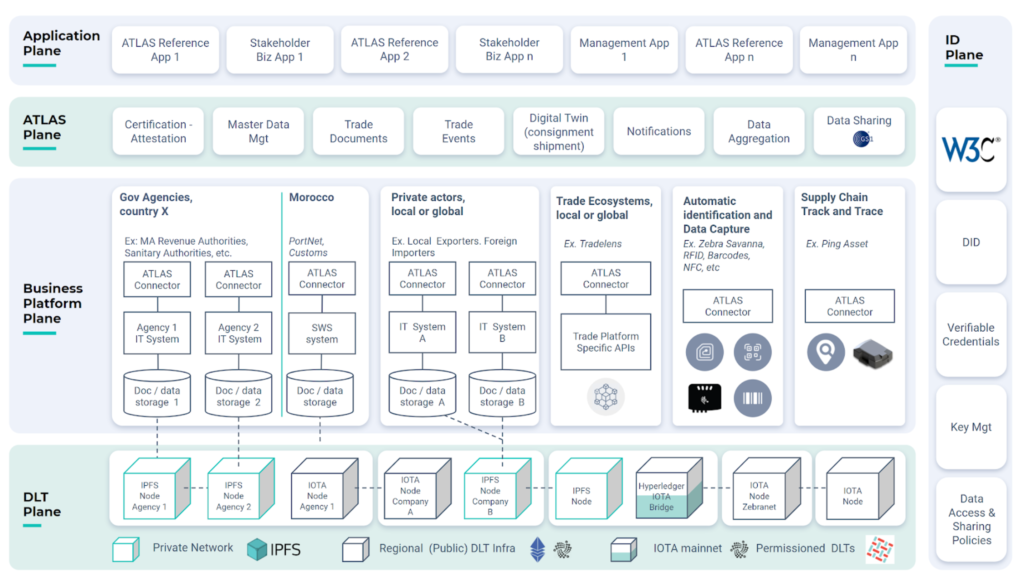 Digital Identity
in Trade
Digital identities in trade enable tracking and customization of cross-border actors interactions across digital contexts, typically using identifiers and attributes. The World Economic Forum and the W3C recommends the usage of Decentralized Identities (DIDs), as they allow participation and verification of digital documents without relying on a centralized and foreign authority.